Product Description
Introducing our Signature Oversized T-shirt - the epitome of style and comfort in gym wear. Crafted with precision and designed for the modern fitness enthusiast, this oversized tee redefines activewear, delivering a blend of functionality and fashion that keeps you ahead of the game
Key Features:
Extremely Soft Oversize Fit: Experience the ultimate comfort with our tee's exceptionally soft and oversized fit, giving you a relaxed and trendy look for your gym sessions.

Skin Friendly: Prioritizing your comfort, the Signature Oversized T-shirt is designed to be skin-friendly, allowing you to focus solely on your fitness without any irritation.

Long Lasting With Minimal Care: Engineered to require minimal care while maintaining its quality over time, this tee ensures it remains a staple in your gym wardrobe for years to come.
Style That Inspires:
Not just for the gym, our Signature Oversized T-shirt effortlessly blends into your everyday wardrobe. Dress it up with jeans or dress it down with joggers, and make a fashion-forward statement.
Versatile Performance:
Designed to enhance your gym experience, the Signature Oversized T-shirt provides the perfect balance of style and comfort, making it an essential piece for all your fitness endeavors.
Elevate your gym wear with the Signature Oversized T-shirt - the perfect combination of style and functionality. Experience the pinnacle of comfort, durability, and fashion. Shop now and redefine your active lifestyle with Athflex India!
Wash Care Instructions
Give it a cold machine wash and hang it dry.

We recommend washing and drying this inside-out.
Offers
GET 10% OFF ON ACE COLLECTION USE CODE "ACE".
EXTRA 5% OFF ON PREPAID UPI ORDERS.
10% ON YOUR FIRST ORDER "ATH10" - MIN PURCHASE 999
SHOP FOR 1499 AND GET 15% OFF USE CODE - "FLAT15"
SHOP FOR 1999 AND GET 20% OFF USE CODE - "FLAT20"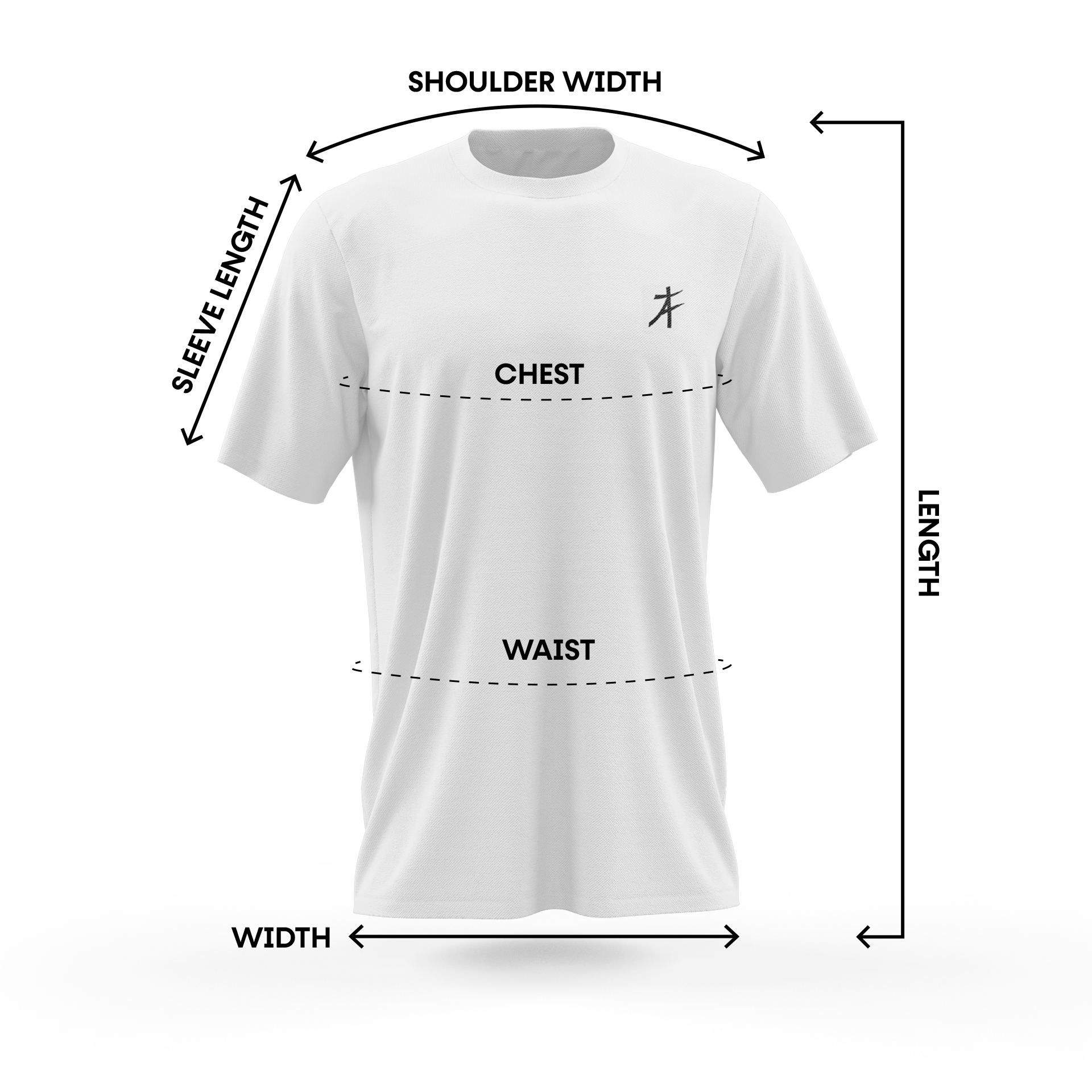 Athflex
Signature Oversize T-Shirt (White)
(

0

) Reviews
Oversize Fit
Color : White
Color Options